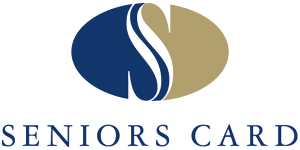 Closing date: 1st JUNE 2018
The Department of Family and Community Services, NSW Seniors Card and FAW announce the launch of a joint project to be held between
1st Feb—1st June 2018.
The project consists of a short story writing competition which is open to Senior cardholders and anyone 60+ who would like to join (through the website www.seniorscard.nsw.gov.au which is FREE).
The prize is publication in the 2018 anthology, SENIORS' STORIES, Volume 4 which will be awarded to the Top 100 stories.
Minister for Ageing, Tanya Davies MP, said of the 2017 Vol 3 publication it is "… a great way to showcase the writing talent of seniors and provide an insight into their lives and the experiences of older Australians throughout NSW."
WORKSHOPS DURING 2018
To book your place at one of these Workshops, please send an email to the Communications Manager, Maureen Kelly OAM, or phone her on 0417 403 720.
Area
Venue
Date/Time
Mid-coast
Raymond Terrace
Library
 February 14
10.00am–1.00pm
Northern
Port Macquarie
Port City Bowling Club
 February 19
10.30am–12.30pm
Southern
Moss Vale Wingecarribee
Council Theatrette
 March 13
10.30am–12.30pm
Western
Mudgee
Kanandah Ret. Village
 March 31
10.00am–12.00pm
Sydney
NSW State Library
Macquarie Room
 April 16
10.30am–12.30pm
We invite seniors to write a short story and interested FAW members to enter as soon as your story is ready. We also want new writers 'to have a go' by coaxing others in our communities to share their stories. With help from our branch members this could be amazing to motivate and inspire new writers by promoting the idea in your areas and inviting the community to participate.
Colleen Parker, Project Manager
How to apply
Applications must be submitted online through this system by midnight on the closing date 1st June 2018.
The short story theme is: Positive Ageing.
Please read the TERMS and CONDITIONS BEFORE commencing your application, which when submitted will send the details that you have entered into the form, along with your entry document in the form of a Word attachment, to the competition manager's email address <moc.l1521670409iamg@1521670409wsnwa1521670409fcssc1521670409s1521670409>.
From the Communications Manager…
I heartily agree with the statement made by Minister for the Ageing, The Hon Ken Wyatt, AM MP, that "in 2017 life begins at 70" and I am, therefore, thrilled that the Fellowship of Australian Writers NSW Inc will be involved with Seniors Card NSW to promote their 2018 short story competition with the theme positive ageing.
Encourage your relatives, friends and neighbours to put pen to paper and, if they are not Seniors Card holders, encourage them to apply as there are many benefits/discounts to be had using the card.
Please don't hesitate to call me on 0417 403 720.
Maureen Kelly OAM, Project Communications Manager
From the Competition Manager…
As the competition manager, I will receive the entries via email. We, the management team, expect to be very busy, but that's how we like it. Remember that if you don't enter you can't win, so get your stories in as soon as possible.
Cate Plink, Competition Manager
From the Financial Manager…
I don't know of many writing competitions that are FREE to enter. So this should appeal to most short story writers.
Eligibility is, you must be Seniors Card members. Include your Seniors Card Membership Number on the Application as well as your 2018 FAW Membership Number however, it is not necessary to be an FAW Member to enter.
It is also FREE to attend a workshop the Team will be conducting across NSW. They are for writers or new writers if they have anecdotes about their own positive ageing lifestyle or others they want to write about. There is no need if you know how to write short stories.
Kay Bakon, Financial Manager