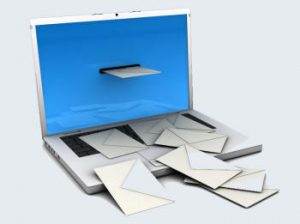 For writers unable to attend meetings because of distance or disability, there is the Isolated Writers' Branch (conducted by correspondence and electronically), which provides support, advice, assistance and a chance to contact and commune with fellow writers.
The FAW NSW State Office is proactive in reaching out across the state of New South Wales, Australia and indeed overseas to assist writers in many ways.
If you, as an Isolated Writer or a Branch would like some information, assistance or a visit from your State Council, please use our Contact form to contact one of the FAW NSW Committee members.
Inexperienced and emerging writers are offered free mentoring by more experienced writers.
Fees
Annual Affiliation Fees for Isolated Writers:
Due 1 January each year
$46.00 pa for people located in Australia
$51.00 pa for overseas members
$23.00 pa Youth membership for Under-18s.
Cheques or money orders should be payable to the 'Fellowship of Aust Writers'.
Getting started is easy. Fill in the application form (PDF 32K) and send it with your payment to:
FAW NSW State Treasurer
Unit 801, Henry Kendall Gardens,
150 Maidens Brush Road
WYOMING NSW 2250
Members' Achievements for publication
Send a brief text summary to the Writers Voice Editor or post typed copy to:
The Editor, Writers Voice
65 Barbara Boulevard
SEVEN HILLS NSW 2147
Copy deadlines for quarterly issues of Writers Voice are 15 February, 15 May, 15 August and 15 November.
Round Robin
It really helps to have your work read by others and it can be difficult for Isolated Writers to receive unbiased comment on their work. The Round Robin services offer this opportunity. Members can choose the postal option with a quarterly turnaround or the electronic Round Robin (known as ERR) which offers a monthly exchange of manuscripts. Writers forward their work to a central point (see below) for dissemination to participating members. In this way, you will benefit from their comments and reviews after they read your manuscript/s. Others' comments are invaluable, as yours are to them. Even the most inexperienced writer will have an opinion and might spot something you have missed in your short story, verse, article or play. All it costs (if you are using the postal Round Robin) is the postage to mail your manuscript and have it returned, plus sending the work of others on to the next reader on the list provided.
Once you become a member of the Isolated Writers' Branch, you are encouraged to take advantage of the Round Robins.
The postal Round Robin is coordinated by:
Margot Shugg
FAW Round Robin Convenor
91 Coachwood Crescent
BRADBURY NSW 2560
The electronic Round Robin is coordinated by:
Brian Armour
Email: Round Robin Coordinator