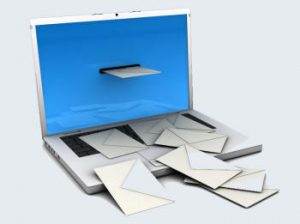 For writers unable to attend meetings because of distance or disability, there is the Isolated Writers' Branch (conducted by correspondence and electronically), which provides support, advice, assistance and a chance to contact and commune with fellow writers.
The FAW NSW State Office is proactive in reaching out across the state of New South Wales, Australia and indeed overseas to assist writers in many ways.
If you, as an Isolated Writer or a Branch would like some information, assistance or a visit from your State Council, please use our Contact form to contact one of the FAW NSW Committee members.
Inexperienced and emerging writers are offered free mentoring by more experienced writers.
Membership Enquiries:
Carolyn Cash, Isolated Writers Convenor
Email:
Affiliation Fees:
FAW NSW Affiliation Fees are due 31 December each year.
Isolated Writers: $46.00 pa
Under 21/Youth Rate: $23.00 pa
Overseas Members: $51.00 pa
FAW State Treasurer,
Colleen Parker
'ORANA', Villa 4,
2 Gordon Street
Port Macquarie NSW 2444
Make cheques/money orders payable to Fellowship of Australian Writers and enclose SSAE for receipt if required.
At the same time, please advise the
Membership Registrar
that you have paid. This will ensure that you are included on the mailing list to receive
Writers Voice.
Electronic Round Robin (ERR):
This consists of manuscripts submitted by members, sent as email attachments for reading and comments by other members. They are collated and at least two parcels of the manuscripts are sent to members as listed, who in turn read, comment and send them on. The last person on each list sends the parcel back, at which time the items are reviewed with comments and each manuscript returned to its author. Poems, articles, short stories, plays and chapters of books are acceptable.
Please limit your submissions to:
1 short story, maximum 5,000 words, or
2 short stories, total maximum 5,000 words, or
1 article of similar length, or
3 poems (or 1 poem, maximum about 80 lines), or
1 chapter of a book in progress (of reasonable length).
These guidelines are flexible. A comb­ination of several of the above can be offered if the items are only short.
Apart from your comments, your contribution to the scheme is no more than the time required to send the parcel of manuscripts on to the next person on the list—a small price to pay for the value that can be derived from others' constructive remarks on your work.
ERR Closing Dates
The ERR closes at the end of each month.
ERR Submissions
Send your submissions to the ERR coordinator,
Members' Achievements for publication
Send a brief text summary to the Writers Voice Editor or post typed copy to:
The Editor, Writers Voice
28/100 Government Road
Wyee Point NSW 2259
Copy deadlines for quarterly issues of Writers Voice are 15 February, 15 May, 15 August and 15 November.