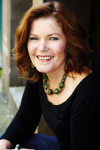 Patti Miller BA
Patti Miller is an Australian writer and a member of the Australian Society of Authors. She holds a BA and an MA from the University of Technology, Sydney (UTS). She is the author of several books, numerous articles and essays published in national newspapers and literary magazines. She has taught literature and creative writing with a particular focus on autobiographical writing, which aims to develop and support Memoir and Life Writing.
Deceased Patrons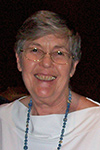 Prof. Elizabeth Webby AM
Professor Elizabeth Anne Webby, AM, Patron of the Fellowship of Australian Writers NSW Inc passed away August 6, 2023. She was Professor of Australian Literature at the University of Sydney from 1990–2007. Elizabeth will be greatly missed by her colleagues across the field of Australian literature and the arts. She will be fondly remembered by FAW members who had the pleasure of meeting her at our Sydney Awards Luncheons held pre-Covid. RIP.
Trevar Langlands
State President for over 20 years, Trevar Langlands – who was more recently one of our Patrons – passed away 13 July 2023. For many of us Trevar epitomised the FAW NSW, with his unique voice, and dynamic personality he presided over meetings and award luncheons with aplomb. Through his involvement with community radio station 100.3FM and his own weekly arts and entertainment show, he always remained committed to the FAW and all the members. RIP.