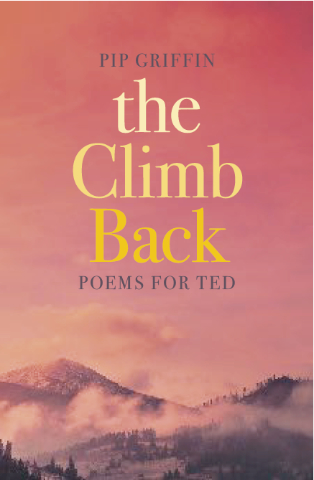 Pip Griffin
"Poignant, sensual, spiritual, sorrowful, and funny, Pip Griffin's latest poetry collection encompasses a life richly lived. This book is a hymn to New Zealand, Pip's homeland, and a celebration of its landscape, wildlife and the Maori language. But even above this, it is a memorial to Ted, her friend, lover and fellow poet." – Mark Mahemoff
"There is a fierce tenderness in these poems of happy remembrance and devastating sorrow. With so much love expressed so beautifully in the first half of the book, we instinctively fear what is to come, as if all that light cast shadows across our path. Though the death of a loved partner – also a poet – is deeply personal, these passionate poems open out and touch us with a consoling grief." – Paul Kane.
"Pip, as a poet and wordsmith transports us into an experience that shines multicoloured with the beauty of a stained-glass window. Each poem is a facet that adds to the mosaic, each poem a gentle play of light, illuminating page by page. For those of us who know life is a gift and are called to the hard work of hope, The Climb Back: Poems for Ted is invaluable." – Colleen Keating.
978 1 76109 191 9, $22.50 (incl. GST). Order at www.ginninderrapress.com.au or from your preferred bookseller.