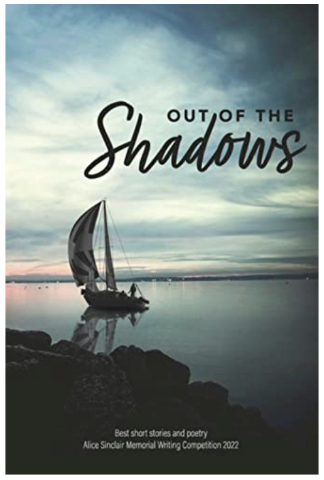 New anthology from Lake Macquarie FAW
The Lake Macquarie Branch of FAW NSW has published another great anthology of writing. The anthology's thirty-three pieces, both short stories and poems, were the top-ranked entries in last year's Alice Sinclair Memorial Writing Competition, as selected by the competition's judges Magdalena Ball and Jenny Blackford.
Each piece in the anthology draws inspiration, in some way, from the competition's theme, 'Out of the Shadows'. Readers will encounter things as disparate as a man doing battle with an interloping mouse, a woman having a conversation with her dead mother at the kitchen table, and a boy playing the Last Post at an Anzac Day ceremony. The breadth of writing is impressive.
Out of the Shadows: best short stories and poetry, Alice Sinclair Memorial Writing Competition 2022 is delightfully illustrated by members of the branch, and was launched at the Newcastle Writers Festival in April 2023. A Kindle Edition is available from Amazon for $6.99 – go to www.amazon.com.au and search "out of the shadows anthology".