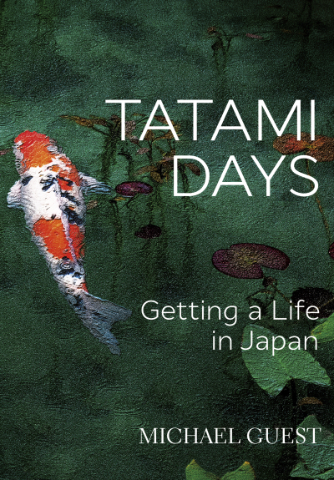 Getting a Life in Japan
Michael Guest
"You see, Japan does not actually rest atop an infinite pile of turtles, but on the back of a giant carp …"
In his mid-thirties, Australian freelance writer and PhD English literature graduate Michael Guest headed for Japan on a whim, worked as Professor in a national university, and stayed fifteen years. Memoir and cultural reflection, his captivating story is one of growth, adaptation, and an ever-deepening appreciation of an enchanting, at times perplexing, society.
The author is a specialist on modern literature and humanities, with many academic and media articles to his credit, alongside international academic conference lectures and cross-border projects in arts and education.
Tatami Days takes an intellectual step beyond other books on culture and the expatriate experience, providing a uniquely rich and witty read. In this original take on the creative non-fiction memoir, we pursue the elusive spirit of the country. Notably, the book offers an insider's view of the nuances of professional college and university cultures, and the challenges and opportunities encountered in a career in Japan.
Anyone fascinated with Japan and its people, or contemplating spending time there, will find this book to be particularly delightful and valuable.
Paperback and hardback versions are available on order from bookshops.
ISBN 978-0-6487517-0-0 (PB)
ISBN 978-0-6487517-1-7 (HC)
ASIN: B07D29CX12 (Amazon Kindle)