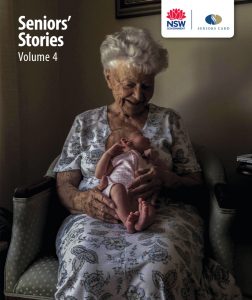 The 2018 publication Seniors' Stories Volume 4 is available on the NSW Government Seniors Card website:
www.seniorscard.nsw.gov.au/news-activities/items/seniors-stories-volume-4-launch
A copy can be found at all local libraries across New South Wales, or a PDF version can be downloaded from the above blog page.
Published by NSW Seniors Card and edited by the FAW's Colleen Parker, the 200-page book contains 100 stories written by Seniors Card holders on the theme 'Positive Ageing'. It was launched at Parliament House on November 19 by NSW Minister for Ageing Tanya Davies.
Congratulations to the 100 writers – 28 of whom are members of the Fellowship of Australian Writers NSW – whose stories were selected to be included in the publication. Enjoy reading their very diverse life experiences.