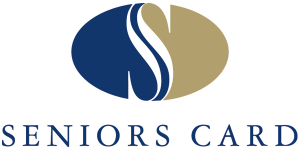 The Department of Communities and Justice together with the Fellowship of Australian Writers NSW Inc (FAW NSW) is conducting an exciting FREE short story writing competition for Seniors Cardholders.
The Prize is publication in their next book, Seniors Stories Volume 6.
THEME: 'RESILIENCE'
Word limit: STRICTLY 1,000 words.
Submissions accepted from 12 noon Saturday, February 1st, 2020
Submissions close 12 noon Monday, 30th March, 2020
TERMS and CONDITIONS (PDF 250K)
HOW TO ENTER: Submission of entries is via our ONLINE ENTRY FORM (available from 1st February 2020).
2020 SHORT STORY WORKSHOPS
LOCATION
Date
Venue
Time
Facilitator
ORANGE
Monday January 20th
Oak Tree Retirement Village
109 Ploughmans Lane Orange 2800
1.00pm–3.00pm
Jill Baggett
ARMIDALE
Tuesday January 21st
Library, Makerspace Room
135 Rusden Street, Armidale 2350
10.30am–12.30pm
Colleen Parker
BALLINA
Friday January 24th
Ignite Studio Multi Arts Facility
Adjacent to Gallery and Cafe, Ballina 2478
10.30am–12.30pm
Colleen Parker
BROKEN HILL
Monday February 3rd
The Sturt Club
321 Blende Street, Broken Hill, 2880
10.00am–12 Noon
Cate Plink
MERIMBULA
Friday February 21st
Tura Marrang Library
Community Centre, 15 Tura Beach Dr, Tura Beach 2548
10.30am– 12.30pm
Colleen Parker
SYDNEY CBD
Monday March 9th
NSW Library
Macquarie Room, Macquarie Street, Sydney 2000
10.30am–12.30pm
FAW Team