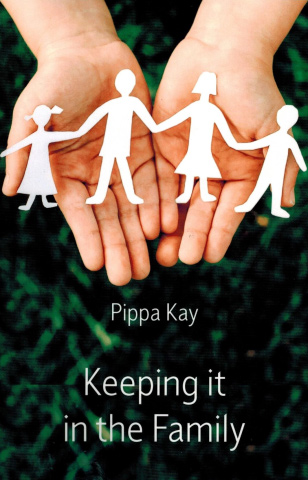 Pippa Kay
Keeping it in the Family is a collection of stories published by Ginninderra Press. Recommended Retail $25.00 plus postage.
In these compelling stories Pippa Kay introduces you to many families. Meet the boy who loses his little brother while playing cricket with his family, the grandfather reunited with the first girl he kissed, and the girl who loses her mother in the fog. Share the journey with the French tourist who finds family in Kyogle. Go back in time and meet a barmaid and her grandmother who claim they can get away with murder. Go forward in time and meet the survivors – a father and daughter searching for other survivors.
Keeping it in the Family is available from Ginninderra Press and from Pippa Kay's website www.pippakay.com.au, or as an ebook from Booktopia or Amazon.