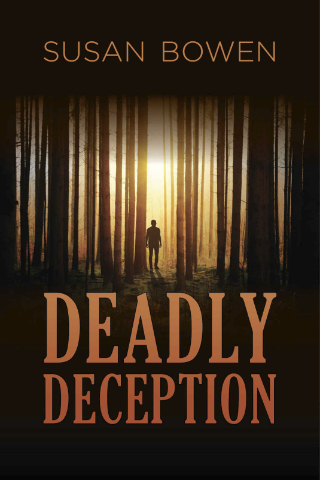 Susan Bowen
A Jessie Connor Crime Thriller
Detective Inspector Jessie Connor is not loved by Victoria police. She headed up a task force investigating police corruption and many officers were disgraced, stood-down. Jessie received a commendation from the Police Commissioner, but despite this, feelings ran strong and she was 'nudged out'. "You don't dob on your mates".
Jessie moves to Sydney to re-build her life and takes up a position with Northern Area Command. From the minute she arrives, she is seen as being 'different' and presents as a gritty, hard-working and uncompromising woman.
Her first case is to investigate the death of Angela Hirst, a young, wealthy heiress found dead in her wheelchair. Angela is an MS sufferer and it seems her death could have been an accident –suicide even, but as the case unfolds, the shocking truth of what happened to Angela is uncovered.
Leaving no stone unturned in her relentless pursuit of the killer, Jessie wins the respect of her new team. But there is a hidden side to Jessie Connor. She was born with a remarkable talent – a singing voice that could have forged a career in the world of opera. So why join the police force with the long, unrelenting hours that come with criminal investigation? For deeply personal reasons, it is something Jessie wants to keep secret.
The race is on, the clock ticking as the hunt intensifies for Angela's killer. It leaves you breathless – while Jessie Connor, the singer, takes you to another world.
ABOUT THE AUTHOR
Susan Bowen is President of Port Stephens Fellowship of Australian Writers. She had recently launched her book, Deadly Deception. Detective Inspector Jessie Connor's personal story is as intriguing as the crime itself and makes her unique in the genre of police investigation. Deadly Deception has received widespread acclaim and Susan is currently working on the second in the series.
The book is available directly by contacting Susan on 0410 002 828 or can be purchased from amazon.com.au (search books> Susan Bowen> Deadly Deception). 
Susan has won many awards for her short story writing, recently taking out a Highly Commended in the Port Stephens Examiner Literature Aware for 2020.