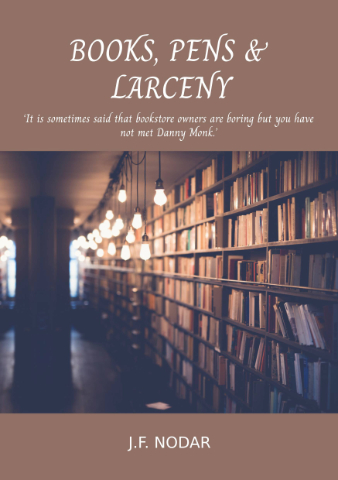 J F Nodar
If you were about to lose your business, what would you do?
This is Danny Monk's dilemma as he realises how hard it is to make ends meet in the book and office supply retail business. That is, until his friend, Albert, makes what seems like an outlandish proposition.
As shocking and provocative as the proposition is, Danny decides he must take his best friend's offer or lose everything he has worked so hard for.
Is he up to learning the new skills that will enable him to save his business? What new nemesis will he meet to spoil Danny's new adventure?
As life seems to get complicated, in walks Alessia into Danny's world.
Is he willing to share this new secret with Alessia or will he lose her if he shares this secret?
Make no mistake, the path Danny lays out for himself is simple, but difficult, because there is only so much you can learn from books.
Whether your taste is for the traditional mystery or romance, maybe something a little more hard-boiled, or even a humorous tale, you will find a little of each in Books, Pens & Larceny by J. F. Nodar.
Available from January 1, 2022 in paperback, large print, eBook, audiobook or CD format.
Visit jfnodar.com.au or email the author