Closing date: 17 July 2020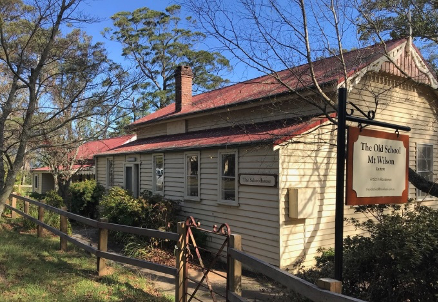 After a stimulating first year applications for a residency at The Old School Mt Wilson (pictured) are now open for November 2020 to June 2021, closing on 17th  July at 5pm.
Mt Wilson is a secluded village situated within the world heritage Blue Mountains National Park; a two hour drive west of Sydney. It is a diverse area with, world-famous canyons, rainforest, Blue Mountains landscapes and outstanding heritage gardens with architecture reflecting both its heritage and contemporary styles. Every season has something different to offer.
The program is open to visual artists, writers, musicians/composers, video artists and textile artists and provides free of charge accommodation at the cottage and studio space in the adjoining school for one month. The residency is also suitable for two artists collaborating on a project.
As part of the residency artists will be expected to engage with the Mt Wilson community.
For more information and to apply:
www.mtwilson.com.au/mt-wilson-study-centre/artists-in-residence