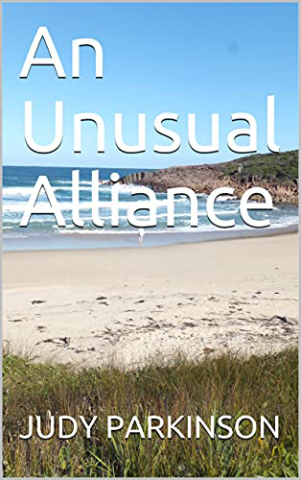 Judy Parkinson
Christine Elliott is fighting mad when she learns that the dedicated park adjoining her property is facing development. She immediately instigates a campaign to prevent this from happening. She faces opposition from the Local Shire Council and also the Aboriginal Land Council who own the land. This Body is currently under Government Administration because of serious debt.
The Administrator, Paul Henderson, has earmarked the Crystal Bay land as the most appropriate parcel to sell. Not everyone in the Council is happy with this, particularly Charlie Cotton who believes he and his family are the rightful owners of the land. Charlie, passionate and determined, decides to claim Native Title. It isn't long before Paul and Charlie cross swords and become bitter enemies. When Charlie hears about Christine's campaign, he makes contact. She willingly joins in the fight and without any legal assistance, lodges Charlie's Claim in the Federal Court.
Here, they suffer aggression and abuse from the opposing barrister and prejudice and derision from the presiding judge, Julia Curtis. When the Claim seems headed for failure, beautiful barrister Lisa Denning, intervenes and hope is restored. During the proceedings, Lisa meets and falls in love with solicitor Stephen Worthington. But Lisa has skeletons in her own cupboard, and their love affair, like Charlie's Claim, runs a rocky path. 

Available as paperback from Amazon.com.au or directly from Judy 02 4982 1559 or email . 
$22 plus postage. Also available Kindle eBook $6.99.