Gremlins apparently attacked the Address List for the last mail-out of the Writers Voice Quarterly Bulletin. Surnames were somehow 'mixed up' during the printing of the mailing address.
If you are one of the members affected by these gremlins, do not be discouraged by the change in your surname! The copy of Writers Voice is YOUR copy. 🙂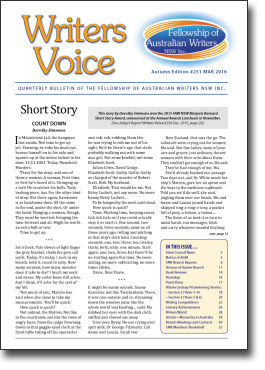 We apologise for any confusion that has been caused and I would like to thank everyone who has contacted us to point out the problem.
Relevant members of the State Committee are aware of the issue and are working to ensure that it doesn't happen again.
By the Way: What a great Bulletin! (yet again.) Well done, Ken Driver (Writers Voice Editor) in putting together another wonderful edition. Excellent work.
Not a member and don't receive the Writers Voice Bulletin? Maybe its time to consider the benefits of 'being around' like-minded, creative people. We would make you very welcome.
(Wayne – WebMaster)