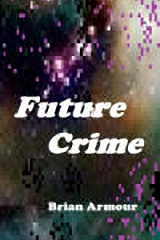 Brian Armour
Ian MacFergus, a redundant detective in the 24th Century, faced with a series of perfect crimes finds himself drawn into a new life in the future.
With the young perpetrators, and a woman and her baby, he comes to understand crime has many meanings in the future, and the Universe may not be what it seems.
The team, gathered across time and space, aided by a singular being, has the ultimate agenda.
Price USD4.99 204200 words. www.smashwords.com/books/view/282366.
Also available on: Sony, Apple, Barnes & Noble and Amazon.
ISBN 9781922050014